Girl Geek Tea Party #37 – Raspberry Pi workshop with Kano
Sunday 24th November, 2-4pm, MadLab, Edge St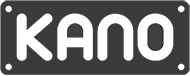 Kano is the first computer kit that anyone can make – the simplest, most fun way to start coding on a Raspberry Pi, hack games, create music, and more.

Everyone taking part in the workshop will need a ticket, although under-16s should be accompanied by an adult. It's a great activity for working in pairs or small groups, so if you want to bring a friend, you can work together!
Since it's a Girl Geeks event, we'll also have our usual tea and cake Tea Party, so if you feel like baking something please bring it along! Raspberry Pi-themed bakes especially welcome – raspberry flavour, or in the shape of a Pi?
For more information about Kano, visit kano.me. To book your tickets, click here.