Our very own @ZoeEBreen quizzes 'geek songstress' and one-third of Festival of the Spoken Nerd's Helen Arney about physics, funniness and frocks.
What, or who, first inspired you to study physics?
Reading Richard Feynman's book, The Pleasure of Finding Things Out, when I was fourteen. To study physics, and to totally overwhelm myself with it, was something I desperately wanted to do.
I was also encouraged by my physics teacher, who took me seriously when I wanted to study physics when I was sixteen.
I had a choice of whether I was going to study music or physics. I was drawn to both and I was doing A Levels in both, and doing a lot of performance at Grade 8 in two instruments.
But in the end I thought, 'I'll always have music as a hobby, the way that Richard Feynman always had music and art as things that he did outside work'.
What advice would you give your sixteen-year-old self?
I had to choose between music and physics and I knew that physics, on paper at least, make me more employable in the future.
I knew that I couldn't really do physics as a hobby. The world has changed now – you can find ways to absorb yourself in degree level knowledge – with online learning and YouTube videos that give you degree level concepts. It's glorious!
I don't think I would have made any choices differently, because without that solid physics degree there's things I wouldn't be able to do in this weird, mash-up thing I do now.
No-one ever told me that 'geek songstress' was a career path.
When and how, did music, physics and comedy come together?
After graduating, I left physics altogether and worked for the charity Teach First, recruiting their first science teachers.
Then I worked for the BBC for seven years making programmes about classical music for Radio 3. So that was scratching my itch to work with music, but then I did a comedy writing course.
I started doing stand-up and I did show a the Edinburgh Fringe. It wasn't about science, but Robin Ince asked me to do one of my songs in his science show.
I thought I was just writing songs that were just quirky and different, and it took Robin to point out that I was writing songs the way a scientist looks at the world.
It just clicked! I thought, I can finally add science and music together in a meaningful way. It's all Robin Ince's fault!
Do you have a mentor or a role model?
There are people who's work I just love – Tom Lehrer, Isy Suttie, Tim Minchin, and Robin Ince (obviously).
The people I get the most inspiration from are my peers and colleagues who are doing comedy and science together.
Working with Matt (Parker) and Steve (Mould) on Festival of the Spoken Nerd, is eternally inspiring. And also eternally annoying because when something I'm doing is not as good as it could be, they pull me up on it and vice versa.
We've got this lovely team that make each other's work better.
I'm also inspired by the scientists I work with. Finding out about their research, writing a song about it, them telling me the song's completely wrong and me rewriting the song. Then fact-checking it, peer reviewing it.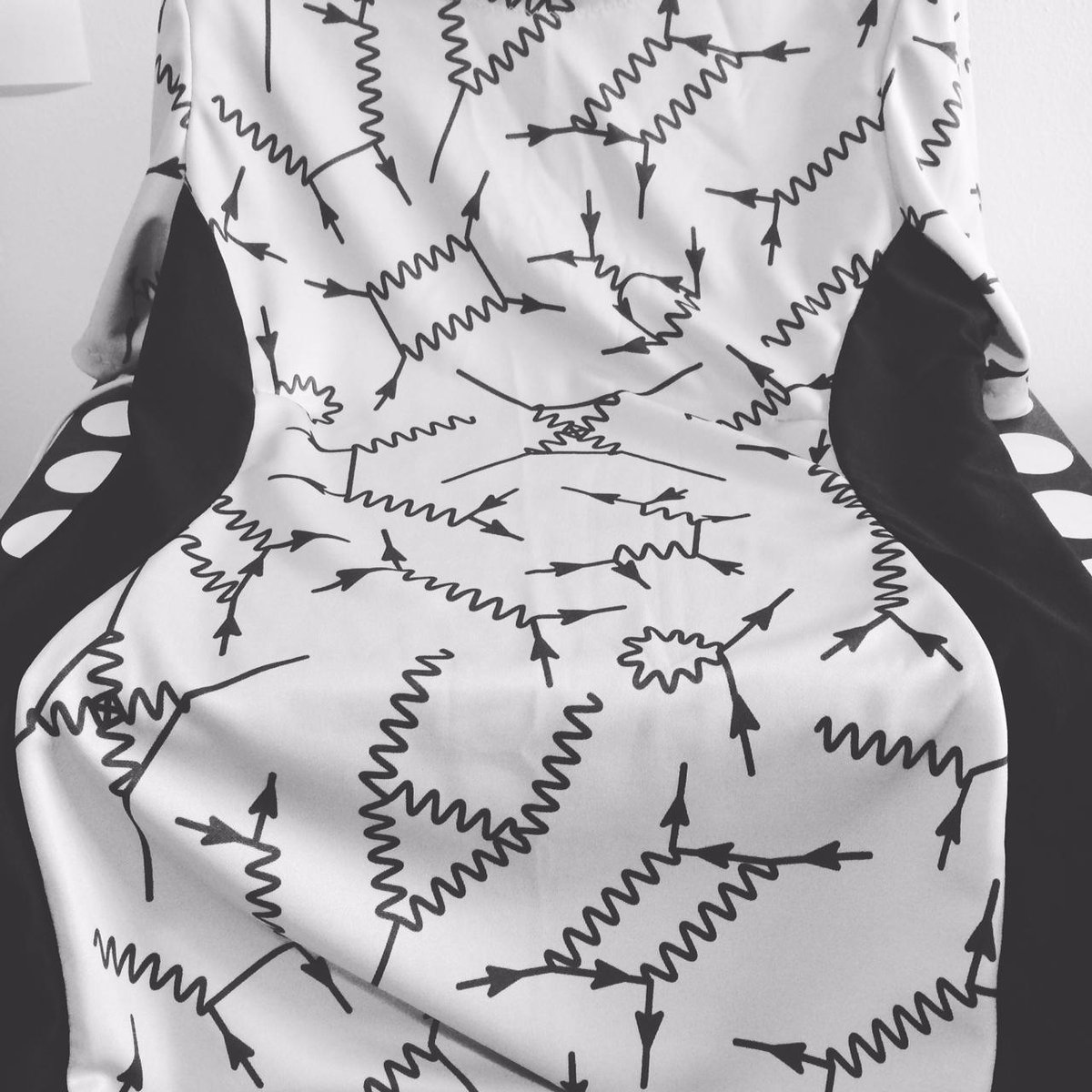 Geek chic? What's coming up in your wardrobe this season?
The wonderful Debbie Syrop, from Techniquest in Cardiff, has made me a dress covered in Feynman diagrams. She designed the material and made the dress from scratch. I'm wearing it for the #JustForGraphs tour.
Music, science and comedy are all about experimenting, aren't they?
I think there's something that links comedians and scientists. My favourite kinds of comedians are ones that don't take things at face value.
They scratch under the surface to find out why things are how they are, and then to use that knowledge to reverse engineer something that's new and funny.
Do you want to plug anything?
Festival of the Spoken Nerd, we're currently on tour with #JustForGraphs and our DVD of the last tour we did Full Frontal Nerdity and can be downloaded for π pounds (£3.14).
My sister, Kat Arney's book, which is called Herding Hemingway's Cat: Understanding how our genes work and is out in January 2016. I'm a physicist, I hate biology, but this is one book I could actually get through!
Festival of the Spoken Nerd at The Lowry was part of Manchester Science Festival 2015.
Related links
Thanks to the following lovely people for submitting questions for Helen:
@elsie_m_, @emilylovedhim, @erinmaochu, @karenpudner, @noveltyshoe, @samheadleand,