Saturday 5th December, MadLab, Edge Street
2-4pm, Tickets £3
We're having a musical tea party, with four awesome talks on music and technology, as well as our usual tea, cake and good company.
Marieke Navin from the Museum of Science and Industry will be talking about the Hooked on Music project, and how they've used catchy pop songs to give an insight into music and memory.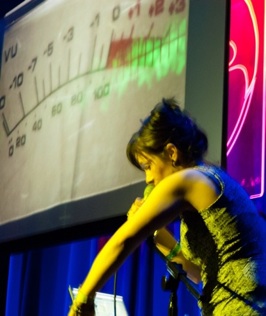 Local electronic musician and studio recording engineer Caro C will be talking about how effects such as compression and EQ are used on vocals, whether this is a good thing, and how some female artists like Bjork and Kelly Clarkson are taking more control over the way their voices are recorded and mixed. Warning: you may not listen to (pop) music in the same way again!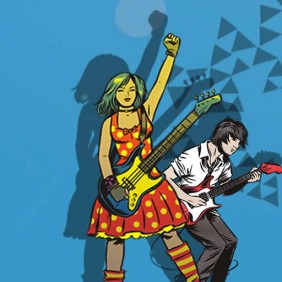 Jasmine Cox and Charlotte Hoare will be demoing a music visualisation app aimed to get teenagers interested in digital media. They will talk about how they came up with the inital idea and how it ended up on the BBC website. They will also explain some of the web technology behind it.
Rachael Moat was named Tech4Good's IT Volunteer of the Year for developing low-cost customised music technology. She'll be showing us how to make music with spaghetti hoops and custard.
As with all our Tea Parties, you are all very welcome to bring cake. If you can make it music-themed, that would be brilliant.
After this, we'll be continuing the merriment with our annual Christmas Party, which you're welcome to join us for. To give us an idea of numbers, if you're staying please book a (free) ticket for the party, Manchester Girl Geeks + Science Grrl Xmas Party, which is also where you'll find more information about the party.
Click here for more information and to book